Customer Care & Customer Experience
Organizations that are honest and completely customer-focused are rare. The challenge is to find ways to connect the many internal organizational "gears" that allow customers to know they are at the center of a company's existence. Therefore,  customer care & customer experience ensures customer's long association with a brand and sre crucial for a successful businesses.
Customer care is a step beyond basic services because we create an emotional connection with customers. Customer care is the act of providing professional, useful, high-quality assistance before, during and after meeting customer requirements. In this way we show real customer care. We need to listen to their needs, answer their questions and offer the right solution. Customer care is more ancillary management, where procedures are quite important in encouraging a response to your client's needs and finding methods that support the achievement of commercial goals.
"Your most unhappy customers are your greatest source of learning." – Bill Gates
Customer Care & Customer Experience Learning methodology: Learning through experience – an interactive approach to training. Using world examples for customer experience. The theory is immediately applicable in practice, through obtaining feedback. With the help of the most modern methods, we will make the adoption of new logic of customer care remembered and used.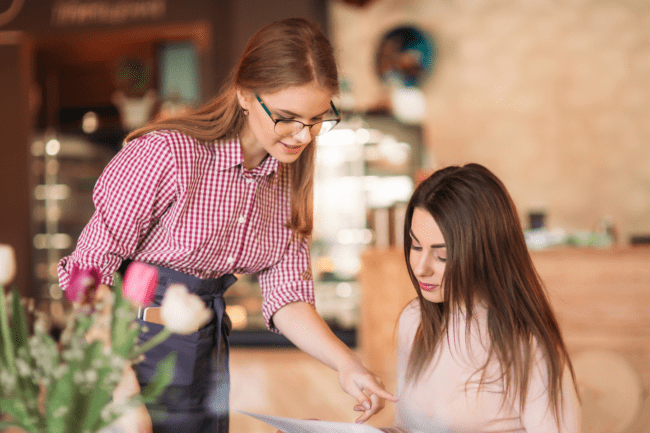 Learning objectives:
Learn how to design a high quality service
Respond to customer requests
Find out how professional service drives revenue and profit
Learn how to create an organization centered on clients and employees
Emotional connection with clients
Expanding the client network
Learn how to build customer loyalty
Learn how to build long-term relationships with your clients
Customer Care & Customer Experience training benefits:
Focus on business niches and manage to meet customer needs in a variety of ways
Analyze the system of employee motivation
Focus on employee satisfaction, which the company believes will contribute to the creation of loyal customers through a virtuoso cycle
Build long-term relationships with clients
Motivate employees through shared values ​​and culture
Understanding customer needs
Prompt responses to complaints
Increasing sales results
Customer loyalty
If you are a company, you can send three people and the fourth place is free.
For applications and more information fill out the form, write to us at info@bluecoach.me or call +382 020 671 222.